NOTE: Do Not Be Cheated By Some Illeagal Frauds

By sally on 2019-11-20
Recently, we have got some complaints from students that they were cheated by some foreign agents. These foreign agents deceived students by promising the full scholarship and taking higher service fee, but never gave them the admission letter or just disappeared at last.
We hope that everyone can keep your eyes open, and we wanna clarify that Chinese Universities now has no full scholarships, let alone stipend for march intake. Here is some trick information we found out: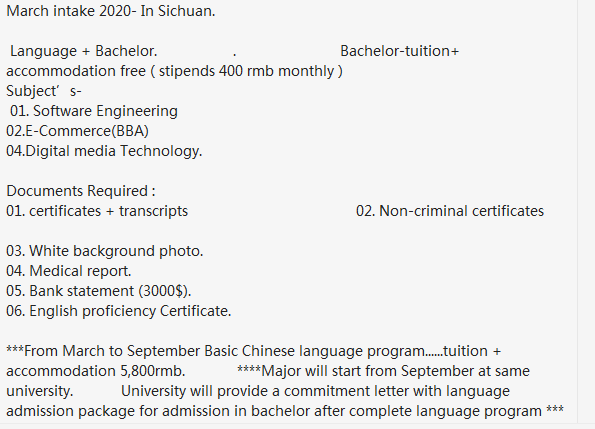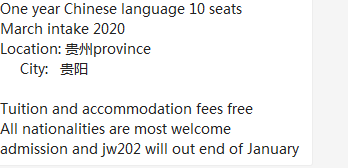 We have checked with the teacher already and they never have this program.
Please to be careful, look for formal organizations!!!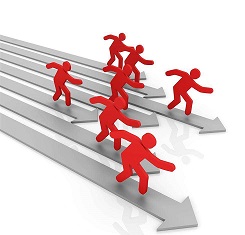 Sally
www.cuecc.com
Tel: 0086-17794515595
Whatsapp: 8617794515595
Facebook: Cuecc Sally
Twitter: CueccSally
Instagram: CUECCSally77
Wechat: CUECC3
Email:studyinchina@cuecc.com
skype: CueccSally
QQ:2853662503