Location: Nanchang, Jiangxi Province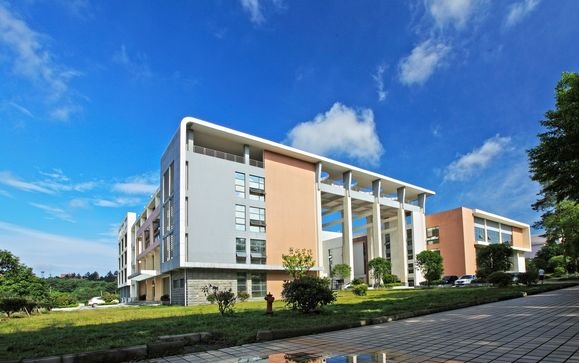 OUR ADVANTAGES:
Beautiful Campus—The school is located in a historic city crowned "the City of Heroes". You feel its beautiful scenery as you step into our campus; it is truly a fairyland with fresh air, pretty lakes, green hills, exquisite buildings and kind of first-class sport fields.
Safe Environment—People here are honest, generous and friendly. Studying here is safe because of stable society. As the capital of Jiangxi Province, Nanchang is the center of politics, economy and culture, which helps international students know China well.
Low Expenses—Besides reasonable tuition, expenses here are lower than those of many other cities in China.
Convenient Transportation—The bus station is located near the university gates. Moreover it takes 5 minutes walk to the subway station and 20 minutes drive to Nanchang International Airport.
Majors in English bachelor:
Civil Engineering
Traffic Engineering
Electrical Engineering and Automation
Vehicle Engineering
Tuition fee: 16000RMB/Y
Accommodation fee: 200/Month
Scholarship:
First and second year: 10000RMB
Third and Fourth year: 2000RMB-10000RMB(depends on students' performances)
Application materials:
1. Valid passport(over 18 months' availability)
2. The Officially Certified Certificates of the Highest Diploma
3. Copy of your final degree transcript
4. English language proficiency certificate (non-English speaking countries)
5. Non-criminal examination(if you have)
6. Financial statement(At least 50,000 RMB in deposits)
7. The physical examination
Application deadline: Before December
Sally
www.cuecc.com
Tel: 0086-17794515595
Whatsapp: 8617794515595
Facebook: Cuecc Sally
Twitter: CueccSally
Instagram: CUECCSally77
Wechat: CUECC3
Email:studyinchina@cuecc.com
skype: CueccSally
QQ:2853662503