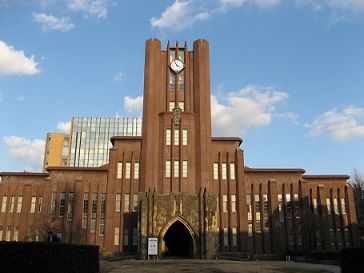 138 Japanese students recommended by Ministry of Education, Culture, Sports, Science and Technology(MEXT), China-Japan Friendship Association and some Japanese universities have won Chinese government scholarships this year and are going to study in China soon. The Chinese embassy in Japan held a send-off meeting for the group of Japanese students in Tokyo on June 16.
Hu Zhiping, Minister Counsellor of the Chinese embassy in Japan, delivered a speech at the send-off meeting that Chinese and Japanese governments have attached great importance to exchange of their students for a long term, and in the future, two governments should further strengthen cooperation to expand exchange of students and contribute to the development of China-Japan relations.
Matsunaga, an official from MEXT, said he hopes Japanese students who will study in China can make achievements in their respective fields. Through study and exchange, they can learn about the history and culture of China, which have a deep relationship with Japan since ancient times, experience the rapidly developing Chinese society and increase their knowledge.
Shoichi Kondo, Director-general of China-Japan Friendship Union of Parliamentarians and President of Union of Japanese Students Graduated from China, Teji Nagata, Executive Director of China-Japan Friendship Association, officials from Japanese Foreign Ministry and representatives of Japan Student Services Organization(JASSO), as well as some Japanese students who won 2019 Chinese government scholarships, attended the send-off meeting.
[Source: Xinhua]
If you want to study in China, please contact Stella for more details:

Stella
www.cuecc.com
Tel: +86 17767072959
Wechat: StudyInChina1
QQ: 2853662501
What's App: +86 17767072959
Skype: study-in-china.org
Facebook/Instagram: Stella Cuecc
E-mail: eduunion@cuecc.com