Congratulations! There are 21 Pakistani students gained Chinese government full scholarship and will come to study soon. In Recent years in China, you can see many foreign students coming from different countries to learn knowledge or Chinese traditions.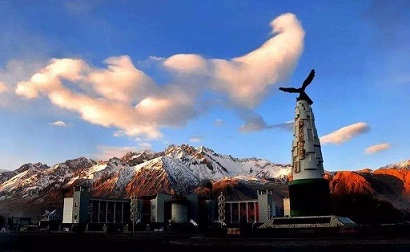 The celebration was organized by Pakistan's Higher Education Commission (HEC), which was taken part in by senior officials from HEC, diplomats, dignitaries and selected students.
The selected scholars will pursue their master degrees in transportation engineering from College of Transportation, Southeast University, one of the top-ranking Chinese universities directly administered by the central government.
It is the first postgraduate level scholarship plan in transportation sector for countries along the Belt and Road Initiative and is aimed at developing professionals in transportation field in Pakistan and cultivate senior technical and management personnel for China-Pakistan Economic Corridor (CPEC) construction.

The scholarship programme was initiated after a memorandum of understanding was signed between the HEC and China Road and Bridge Corporation, a state-owned construction engineering company of China, in 2017.
In a conversation with the reporter, Muhammad Raza Chohan, academic director general at the HEC, said that under this programme, a total of 100 scholarships have been offered to Pakistani engineering students, especially related to transportation engineering, and as of today 29 students have been sent to China, under which 10 have already been graduated and they are serving in the transportation sector of Pakistan.
"These type of endeavors should continue as it can play an important role in the socio-economic development of the country," Chohan said.
Muhammad Ahsan, who got the scholarship to study in China, expressed high optimism regarding the scholarships offered by Chinese government for Pakistani engineering students. He was quite hopeful to join CPEC projects upon his return.
"China has made immense development in infrastructure and the Southeast University ranks first in this discipline in China, therefore, Pakistani students will garner tremendous exposure to latest technologies," Ahsan told Xinhua.
According to the HEC, over 28,000 Pakistani students are studying in various programs in China presently, with over 7,000 under scholarship programs.
(SOURCE: XINHUANET)
Sally
www.cuecc.com
Tel: 0086-17794515595
Whatsapp: 8617794515595
Facebook: Cuecc Sally
Twitter: CueccSally
Instagram: CUECCSally77
Wechat: CUECC3
Email:studyinchina@cuecc.com
skype: CueccSally
QQ:2853662503